Screen Printing
Screen Printing
Screen printed apparel is an economical addition to any marketing campaign, event or business. Apparel is a basic, functional promotional item for any group. MSSI has our own presses for optimum quality control. Our screen printing department in Boulder is comprised of three automatic presses that both can handle up to 12 color prints, one manual press for small run prints as well as custom placement art, and a one can holder press. As one of the Front Range's premier screen printers, we can accommodate orders from one piece to thousands of pieces.  Please contact us to quote your printing project: please click here.

Screen printing uses a stencil, or screen, a squeegee is passed over the screen pushing ink onto the printed surface. Each color is applied using a different screen, one at a time to combine the colors into the finished art. Pricing is based on the number of colors within your art. Screen printing is the best option for designs that require a high level of vibrancy or if the product is a dark color.
Contract Printing
If you have your own business and have a pre-existing relationship with apparel distributors, are able to create your own vector-based artwork, but need a partner to help decorate your blank goods, we offer contract printing services. In the interest of saving your valuable time, you can drop ship your blank goods directly to us. We check in each order that arrives to us before we go to press to assure there are no shortages from your supplier ahead of time. We are a 1-2 day ship from most major apparel distributors. We ask that a Purchase Order accommodate each order that contract print outlines:
Your PO Number or Job Reference Name
Your desired in-hands date (please specify if your order is for a date-specific event)
The brand of the shirts to be printed
The style number of shirts
The color and size breakdowns
The location where the artwork is to be printed
Vector artwork saved in one of the following formats: .ai, .eps or .pdf (.jpg saved as .pdf will not work)
The artwork is saved to the dimensions you would like for it to print on your blank goods
All portions of the artwork are assigned specific Pantone colors. Unless a design is intentionally supposed to be printed as a 4-color process design, the art file should not be in CMYK.
Upon receiving your vector based art file, our Art Department will email you a mock-up showing how your design will be positioned on your blanks and the size of your imprint. Once your order is printed, you can pick it up from our Will Call location, or we can blind drop ship your order directly to your client with no mention or reference of our company on the packaging. Your client will receive the finished goods as if they shipped directly from your company.
Please contact us for our current screen printing pricing. please click here.
Inks
We have a variety of phthalate-free inks to choose from that our expert print staff mixes to match your color requirements using the Pantone Matching System (PMS). We use traditional plastisol spot color inks, process inks or you may choose from one of our special effect inks: Discharge, Puff, Metallic, Glitter, Glow-in-the-dark ink, Neon, Gel. Let us know if you are interested in learning more about these inks.
We have the capabilities to print up to 12 colors, this works well for simulated process jobs. Since we offer process inks we can also complete 4 color process screen print jobs with ease, which also offers a softer hand than traditional plastisol inks.
Printing Processes
Spot Color
A spot color is any color generated by an ink (pure or mixed) that is printed using a single run. When making a multi-color print with a spot color process, every spot color needs its own screen. All the areas of the same spot color are printed using the same screen.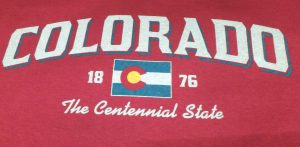 Process Color/ Simulated Process
Process color is the use of CMYK (cyan, magenta, yellow and a "key" color- usually black). These colors are printed in layers so that they blend to make more colors with the use of half tones. Simulated Process works the same, but uses spot colors.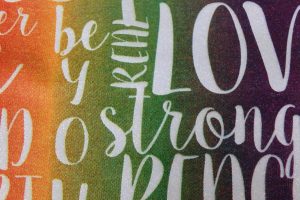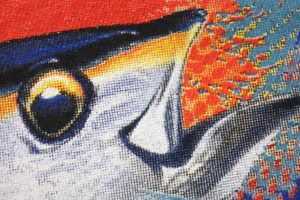 Discharge
A specialty ink that "bleaches" the shirt color out where it is printed. This technique works best on dark and bright colored garments.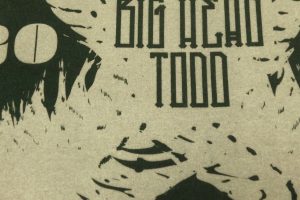 Gel
A specialty that uses a clear ink that saturates the color of the garment. This technique works best on mid-tone garments.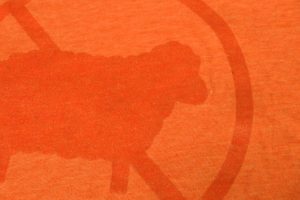 We also offer a line of stock art to choose from if you don't need a custom order, but want a fashionable garment to sell at your attraction or business.
How to Order
Send us your art files or work with our design team
Place order for production
We will contact you for pick up or shipment